DOUG DELUCA
Doug DeLuca's satisfied clients count on him to build and design houses that
feel like home, even before the furnishings are moved in. His unique gift lies in
a passion for beautifying every space he sees. Doug builds and designs living spaces that meet the evolving needs of today's contemporary American lifestyle.
In 2001, the third-generation builder founded Federal Stone and Brick, LLC, and his reputation for creativity and craftsmanship made the trendsetting, DC-based design-build firm the go-to resource for Washingtonians seeking beautiful,
functional outdoor living spaces. Doug's top priority is pushing the limits of
a client's property so that it serves all the residents' moods and needs. "With
creativity and thoughtful planning, stone, brick, and landscaping can maximize
a property's potential, both for the people living there today and for future
generations," he says.
Federal's reputation quickly reached beyond the Beltway, and Doug responded to his new clients' projects with more and more creative solutions. House-proud Americans from all over the country, many located quite far from Federal's DC HQ, commissioned new construction with classic ambiance, contemporary living spaces rich with historic detail and charm. Federal's signature is, and always will be, creating spaces that stand the test of time, making people of all ages and tastes feel instantly at home.
The next step in Doug's design odyssey was a natural: Bringing the outdoors in, by expanding his business to include Federal Home, LLC in 2005. This full-service design firm meets clients' every decorating need, indoors and out. Federal Home's style signature is repurposing reclaimed items originally intended for exterior use, and making them focal points in the great indoors: Vintage barn siding is used in a library… Discarded, wood-paned windows are refashioned as mirrors. Meanwhile, antique vanity tables are updated to combine yesterday's charm with today's functionality. "I love taking castoff pieces of American history and saving my clients money by tweaking them," Doug says. "It's so important to be resourceful
in this economy."
Federal Home's projects are unique, yet they all share a common goal — and that, Doug says, is "Creating peaceful retreats and sacred space for clients to enjoy." Those retreats are, above all, sustainable; every Federal-designed environment proudly respects and cherishes the environment we all share, planet Earth.
Drawing on his theatrical training as an actor and his years working for Polo Ralph Lauren, Doug is uniquely qualified to produce showstopping living spaces that are versatile stage sets designed for maximum visual impact, with no functional detail overlooked. Always ready for their closeup, Federal Home's handsome interiors are real, realistic, cozy backdrops that support and enhance any scene the busy, modern family enacts. They are alive with historic detail, incorporating reclaimed elements — from floorboards to finials — rescued from oblivion and updated to be relevant and useful to the contemporary homeowner. "As designers, we must create lifestyles, not just single, one-time designs," he says. "For me, design is a passion — it doesn't feel like work!"
Doug's enjoyment of his craft is evident in every aspect of a Federal Home design. A painter, he creates canvases inspired by his travels across America in search of unique treasures. Like a kindred color authority, Doug's interiors are informed by his painterly eye, and he tackles every three-dimensional space as an artist would: brush in hand, ready to turn a blank space into a magical vista. His color sense is especially appreciated by his clients who collect art, whether paintings, photography, or sculpture, because Doug will naturally select the paint palette that shows off that collection to advantage.
"Creating a classic, comfortable, sustainable home environment is like creating
a work of art," Doug DeLuca concludes. His clients couldn't agree more.
For more information about Doug, download a PDF of his story here.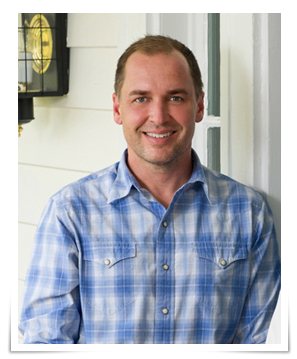 MATTHEW D. BRONCZEK
A native son of Southern California, Matt Bronczek spent several years in
Philadelphia, PA before moving to Toronto, Canada, where he spent his formative years. Bronczek then had the unique opportunity to move with his family to Brussels, Belgium where he developed his enthusiasm for history and appreciation for culture while attending the International School of Brussels for High School and traveling extensively throughout Europe. After returning briefly to Memphis, TN, he earned his bachelor's degree in Business Administration with a Minor in History at the University of North Carolina at Chapel Hill.Upon graduation, Bronczek relocated to Washington, DC to work for Senate Majority Leader William H. Frist, M.D of Tennessee. While serving as a Legislative Correspondent in the Senator's personal office, he absorbed the practice and procedure of the legislative system, focusing on the financial, social and education issues affecting the country. As a member of the appropriations team, he was responsible for overseeing funding initiatives that encouraged job growth and promoted research assistance for programs, both new and continuing, for constituents throughout the state of Tennessee and the mid-South.
At the conclusion of the Senator's term on Capitol Hill, Bronczek transitioned to the private sector to work for FedEx Services. As an Account Executive for the world-class transportation company, he facilitated domestic and international business development for his customers through operational efficiency and information support. Bronczek was well trained in the corporate operating strategies, but most importantly left understanding the value of customer service. A promise from the founder of FedEx and mission statement that all employees strive for each day is… "I will make every customer experience outstanding."
As the managing partner of Federal Building Group and Federal Home, LLC,
Matt Bronczek brings his diverse spectrum of experience of sales and operations
background to the very creative team.